Mayu TERADA
Professor of Law, Hitotsubashi University,
Tokyo, Japan
Link To: Japanese Version Profile
Link To: KAKEN RESEARCH PROJECT (Principal Investigator, 'Study of EU Telecommunication Law -Focusing on the Problems of Independent Government Organizations-')
Link To: KAKEN RESEARCH PROJECT (Co-Investigator, 'Public Policy Dynamics and Civil Service Reform in an Age of Globalization')
Link To: Administrative Law Seminar 2016
Link To: Publication Lists in Japanese
Link To: Publication Lists in English
Link To: Teaching efforts
Link To: Various Writings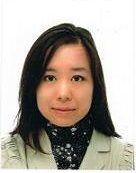 Mayu TERADA
Major:Administrative Law (Telecommunication Law, Environmental Law)
University:
Sep 2022-
Hitotsubashi University Social Data Science Centre for Education and Research
Professor, Hitotusbashi University Social Data Science Centre for Education and Research
2-1 Naka Kunitachi Tokyo 186-8601 Japan
2012-2022

International Christian University
College of Liberal Arts
Department of Politics and International Studies
3-10-2 Osawa Mitaka Tokyo 181-8585 Japan
Link to University Website: Researcher Profile
Introduction
Mayu Terada is an Osaka native who has lived and worked in Tokyo for these 10 years. After studying various law subjects including administrative law at administrative law seminar (of prof. Shigeru Takahashi) and receiving B.L. from Hitotsubashi University Faculty of Law (thesis title was 'Study of Soil Contamination Countermeasures Act') , she decided to go on to study administrative Law under professor Shigeru Takahashi at graduate school of Law, Hitotsubashi University. However, at that time the new system of 'Law School' was emarging in Japan. To take a chance to study Law at the newly built system of Law School, she decided to change her carrier from graduate school of law of Hitotsubashi University to Keio Law School. She received J.D. from Keio Law School in 2006 and passed the bar examination of Japan in 2007. During the Keio Law School days she had a chance to do legal intern at OH-EBASHI LPC & PARTNERS Tokyo office in the summer of 2005. Then In 2006 she worked at White and Case LLP, Tokyo from June to August as an assistant for their legal business regarding Japanese and foreign-affiliated entities (dealt especially with the interpretation of the enforcement ordinance of the Financial Instruments and Exchange Act and Financial Instruments and Exchange Act itself).
After all those law school related experiences what she thought was that she wanted to study administrative law again. She was interested in administrative process/procedure in Japan, administrative organizations and its relations to the government and people. In April 2007 she entered the doctoral course, graduate school of Law, Hitotsubashi University. Her first position was as a part time lecturer at Wako University, where she continues to teach environemental law as a part time lecturer now. After receiving her LL.D in 2012, she became an Associate Professor of administrative law at International Christian University in Tokyo, Japan.
In addition to teaching and writing, she serves as a member of Surveillance Commission on Bid Ridding etc. of Cabinet Secretary and Cabinet Legislation Bureau, Cabinet Office, a member of Tokyo Metropolitan Government's Commission on Freedom of Information and Protection of Individual Information and as a member of the Japanese Law Translation Council of the Ministry of Justice.
Education
B.L. Hitotsubashi University, Tokyo, Japan
J.D. Keio Law School, Tokyo, Japan
LL.D. Hitotsubashi University, Tokyo, Japan
Professional Qualification
Japanese Bar Examination, passed in 2007
Academic Society
2012/10- Japan Public Law Association, Member
2012/10- Keio Law Association, Member
Courses
Administrative Law I, II, Public Law, Comprehensive Seminar on Public Law, Environmental Law, Advanced Studies in Legal Studies I, II, III IV, Introduction to Legal Science, International Environmental Law
Research Interests
Administrative Law, Telecommunication Law, Information Law, Administrative Organization Law
Funded Research
Principal Investigator
Grant-in-Aid of Ministry of Education, Culture, Sports, Science and Technology


Granted from 2014-2017,
Co-Investigator
Co-Investigator
Grant-in-Aid of Ministry of Education, Culture, Sports, Science and Technology

Granted from 2014-2017
Principal Investigator
Grant-in-Aid of Ministry of Education, Culture, Sports, Science and Technology

Granted from 2012-2014,
Social Contributions
Link To: Japanese Version Profile
Link To: Publication Lists in Japanese
Link To: Publication Lists in English
Link To: Teaching efforts